Welcome to the Craft Beer Brethren...
The Cellar Alliance is Next Door Cellars VIP Craft Beer Club, delivering mixed 6 packs, hand selected by the experts (us of course) and delivered to your door, monthly.
Every 3rd Wednesday of the month, your array of beers will arrive on your doorstep. No ifs, no buts, no unsatisfying beer.
Choose from a 3, 6 or 12 month subscription... the longer you subscribe, the more money you save.
Plus we have Gold and Platinum options, in case you want to get a bit fancier and have some more delicious craft beer added to your delivery.
This is an ideal gift option, the craft beer gift that keeps on giving.
All hail the Alliance.
If you are keen to be part of the Cellar Alliance program register your interest here.
Last Month's Selection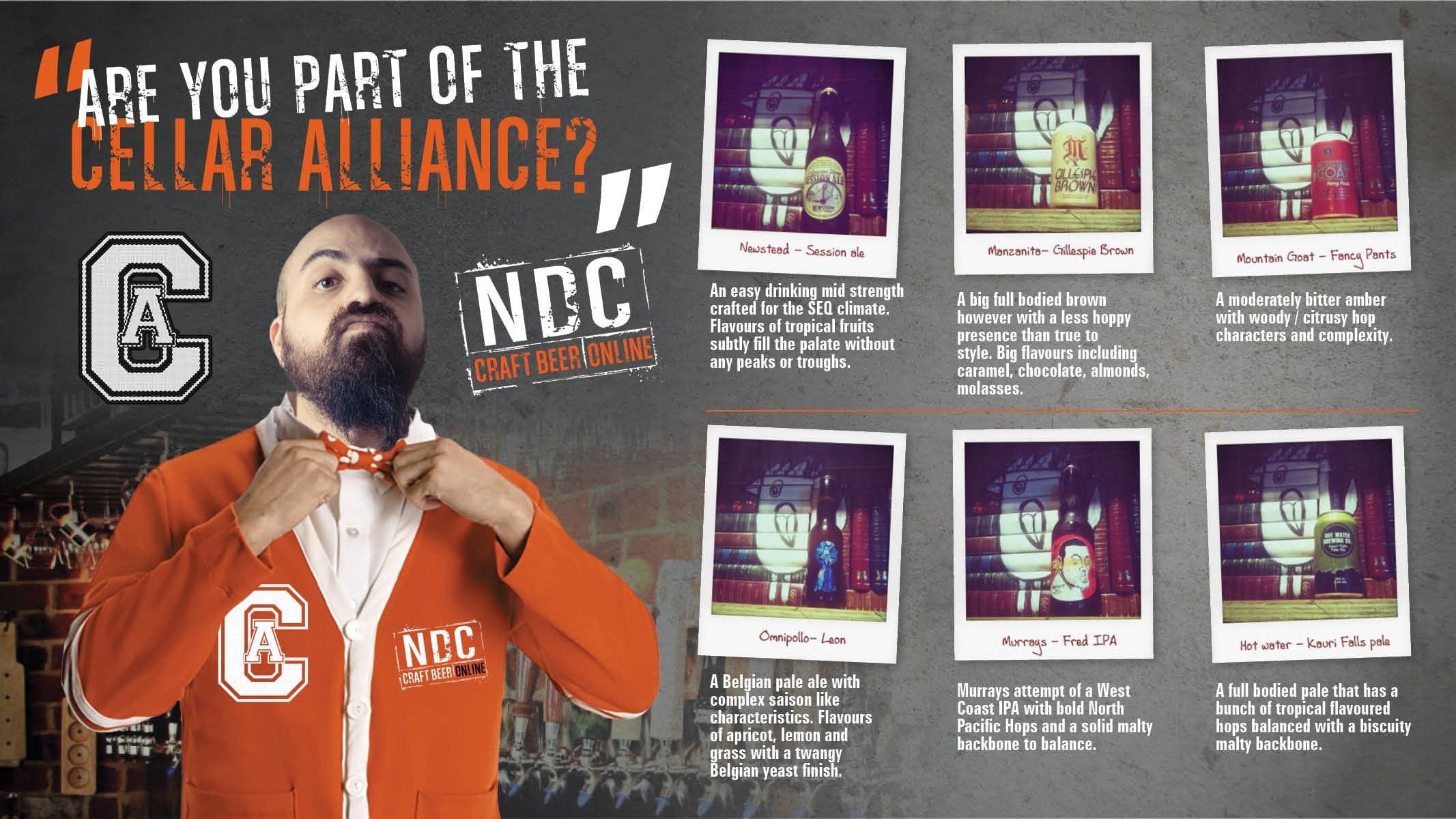 ]